Along with the bear market, the downfall of several projects caused immense chaos in the market. November was a harsh month for the entire ecosystem. A downtrend ticked off by FTX stripped crypto assets of all their previously accumulated gains. Taking advantage of this plummet, whales and sharks went on a purchasing spree. Cardano sharks in particular pocketed ADA worth $83 million since November 7.
As per recent data curated by the on-chain analytics platform, Santiment, Cardano investors holding 10K to 100K ADA were holding the largest percentage of supply since June 2021. Currently, these sharks entail a whopping 4 billion ADA in total. As mentioned earlier, 331 million ADA worth $83 million were added following the FTX debacle.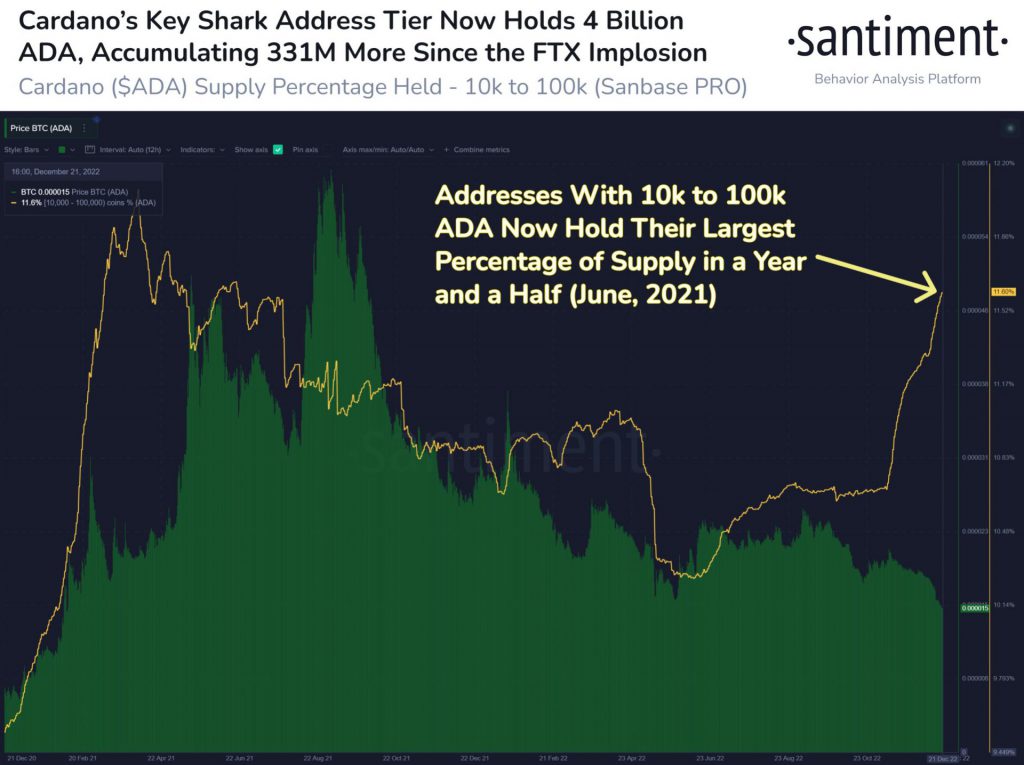 While most of the market remained skeptical of buying the dip, Cardano sharks made the most out of it. Sadly, this purchasing spree did not reflect on the altcoin's price.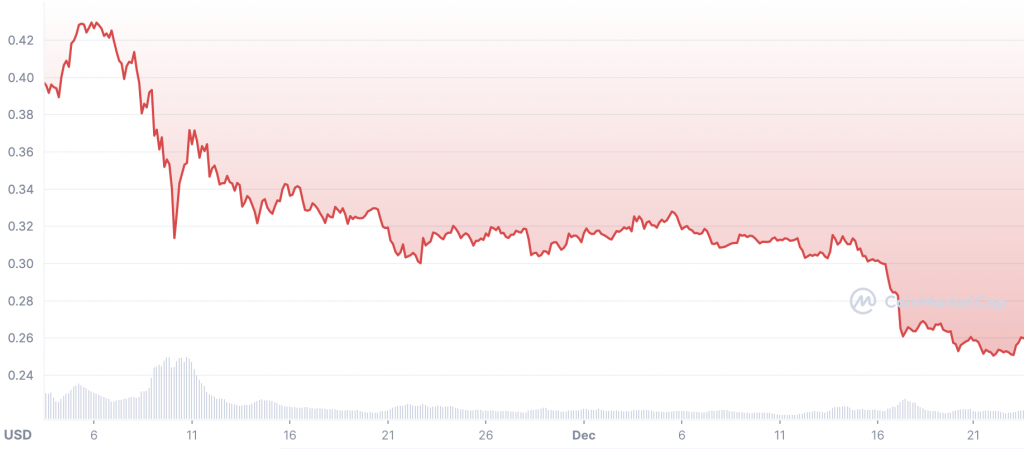 As seen in the above chart, the asset was trading for a high of $0.429 at the beginning of November. After this, the asset dropped to a low of $0.2482 earlier this week.
As noticed in the graph, ADA witnessed minimal uptrends throughout the last couple of weeks. At press time, the asset was trading for $0.2592 with a 2.35 percent daily surge.
Cardano surpasses Ethereum and Litecoin in terms of on-chain activity
Cardano noticed immense growth in terms of its on-chain metrics throughout the year. According to Messari, the altcoin was ranked second in terms of on-chain activity. The asset witnessed a transaction volume of $2.34 billion while its adjusted volume stood at $2.26 billion. It should be noted that Bitcoin took over first place and its adjusted transaction volume was at $2.90 billion.
Furthermore, the total number of transactions on the network was veering towards 100K once again. At press time, the number of transactions was 80,881.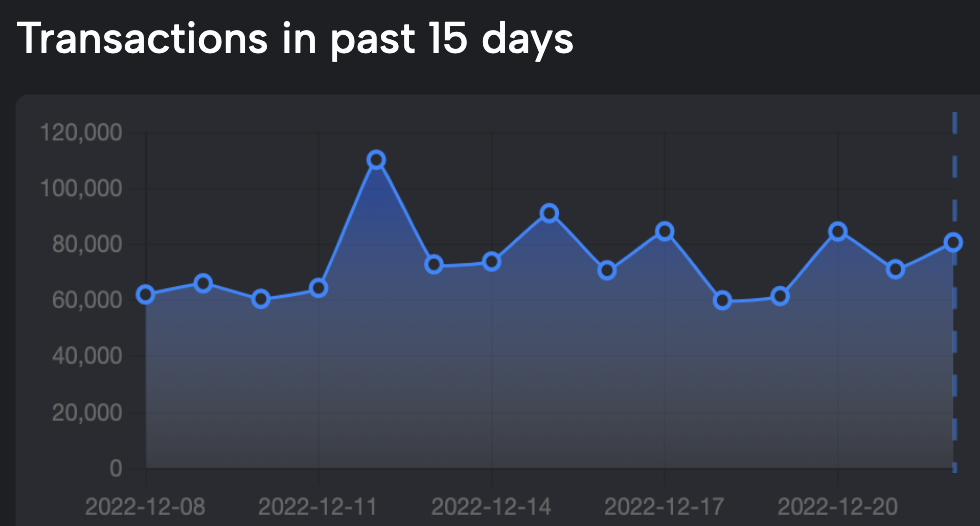 Additionally, the number of active addresses on the Cardano network was 77,844. Ethereum [ETH] the second largest cryptocurrency was ranked fourth while Litecoin [LTC] ranked third.
Despite its thriving on-chain metrics, the altcoin's price was depleting as usual.